What supplements promote muscle growth is a very important question. Building your total muscle mass can be quite difficult and anyone who has tried and succeeded will tell you that it is no mean feat. It is not enough to take a leisurely jog on the treadmill, or take a stroll down the street. You will be required to take on high energy exercises and an above average diet.
To grow your body's muscle mass, exercises that involve heavy lifting, lunges, press-ups, planks and use of rigid bands is involved. There is a wide variety of exercises, some of which you can develop on your own that will help you achieve more muscle. It is important to note that there are several factors that affect the rate at which your body will build muscle. Let's have a look at some of them.
Diet – The biggest misconception around weight loss and muscle building is that exercise plays the most important role. This is grossly untrue. Exercise only accounts for about 20% of your body's weight loss and muscle gain. The other 80% is credited on your diet.
For best results, you must eat a well-balanced diet with carbohydrates, proteins, fruits and vegetables and with a healthy amount of fats and lipids. You also need to stay well hydrated by drinking lots of water and other fluids.
Protein rich foods are the best for muscle growth since they contain amino acids that are the building blocks for muscles. These amino acids also maintain muscle integrity by repairing damaged and worn out muscles.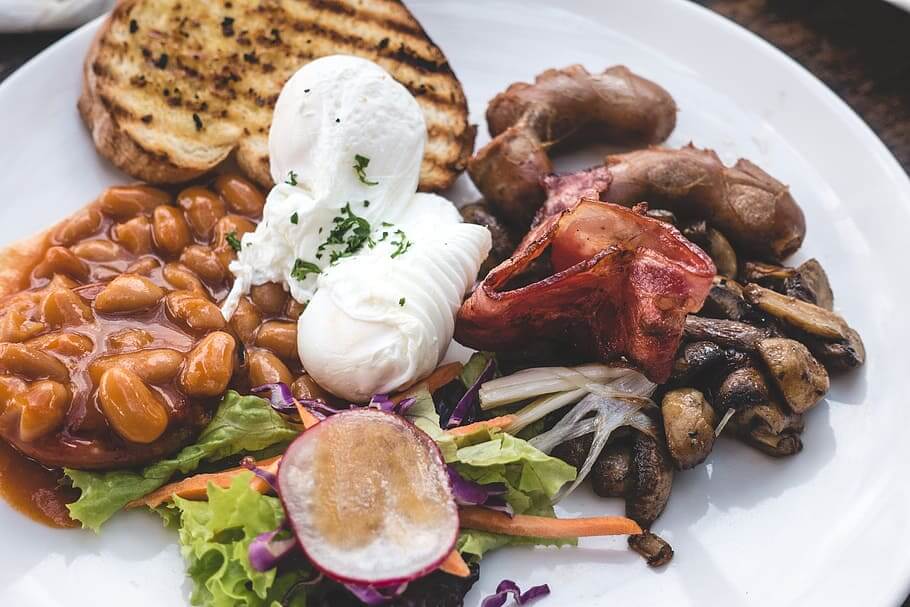 Age – Younger persons are at a better advantage when it comes to building muscles. This is because their bodies are still developing and their muscles regenerate faster than they do in older people. Also, as you progress in age, your personal responsibilities tend to change and become more demanding.
You will likely have a job to go to and a family to tend to. The other important aspect regarding age is that your body remembers. Any major injuries you may have sustained in your youth tend to prove problematic in older age, hindering your efforts at gaining more muscle.
Sleep – You need to sleep. You need to rest. This cannot be over emphasised. The mentality that doing more will result in more is often flawed. Failing to get good rest will cause you to build fatigue and will affect the physiological functions of your body. You shall be working from a point of strain, and reach burnout sooner than later. Sample rest will help you do helpful workout each time.
Varying routines- As earlier mentioned, your body remembers. Doing the same thing over and over will eventually make you stagnate. Your body shall have been accustomed to the routine and stop growing. Incorporate different exercises into your workout sessions to ensure that your body benefits most.
Consistency – Maintain a schedule that you will stick to. Avoid skipping sessions because you will lose progress quickly and fail to achieve your desired muscle mass. A consistent schedule will give you consistent results.
What are the Best Supplements for Muscle Growth?
Comparison Table
As earlier mentioned, diet consists a major part in helping you gain muscle mass and achieve your desired growth. Here, we look at different food supplements in different categories, together with examples, that will help you grow your muscles.
1. Creatine
This food supplement is a form of protein that is produced naturally in the human body. It is a good source of energy for muscles. Even though it is naturally found in the body, taking it in your diet will increase its concentration in your body to up to 40%. This added concentration will aid your muscles work better and more efficiently, and they will increase in mass.
Creatine is also responsible for an increase in the levels of muscle growth hormones in the body. It also helps to reduce the breakdown of protein in your muscles.
Here is a review of one of the creatine products in the market.
MuscleTech Platinum Creatine Monohydrate Powder
This product will help you build more muscle size and ensure that you do not burn out fast during workouts.It will help in the reduction of muscle breakdown, increasing the rate of growth.
MuscleTech Platinum Creatine also promotes the presence of fluids between cells, causing the muscles to look fuller. This product is all natural, without any additives. It can be taken before or after a workout session.
Pros
It prevents muscle breakdown
Promotes intercellular fluid build-up, causing muscles to look fuller
It is an all-natural product without artificial additives.
Cons
It is quite expensive for its size
2. Protein Supplements
Protein is probably one of the most important dietary components for fast and effective muscle growth.
When protein is ingested, it is broken down in the stomach into amino acids that are the building blocks for muscles. Protein can easily be obtained from a wide variety of plant and animal sources.
Some plant sources include milk, meat, eggs, fish, pulses such as green grams, grains such as wheat, nuts such as almonds and cereals such as kidney beans.
Aside from the regular dietary sources, you can supplement your protein intake by taking a protein rich powder or protein bar. Below is an example.
MuscleBlaze Whey Protein
This product is made from high quality whey made to international standards. For every scoop of this product, you will get 25 grams of protein and 5 grams of BCAA.
It has digestive enzymes added to it to promote faster digestion and optimal absorption which eliminates wastage in the body and prevents gas build-up and indigestion.
It is a natural product that has no additives, apart from a variety of flavours.
            Pros
High protein content per serving
Can be taken together with your water, coffee or smoothie
It is natural and has no artificial additives
Digestive enzymes help in fast digestion and quick absorption into the body
Cons
It is not suitable for vegans
3. Beta-Alanine
This is an amino acid that increases physical performance and significantly reduces fatigue. In case you are following a workout routine, this supplement will help you gain muscle mass. While it is not a widely used supplement, it has been proven to increase muscle mass when taken consistently. Here is an example:
Nutricost Beta Alanine Powder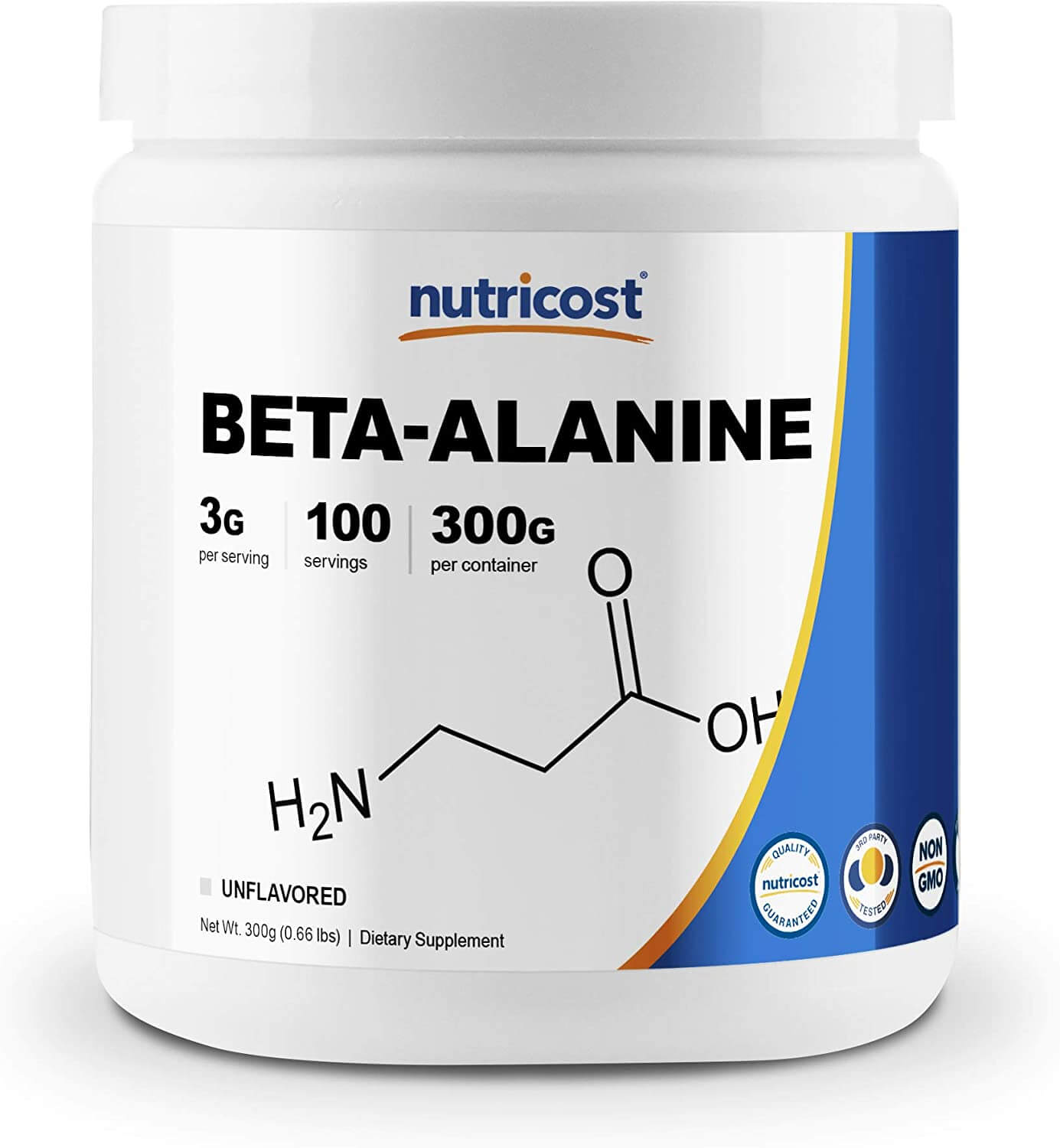 Each serving of this supplement will give you 3 grams of beta-alanine. It is made from pure and highly potent beta-alanine powder. One serving is dissolved into 8 ounces of water.
Pros
It is an all-natural product
Boosts muscle growth when coupled with a routine
It significantly reduces fatigue
Cons
It needs to be coupled with a workout routine for most effectiveness.
Other supplements that help in muscle growth in both males and females include;
Branched-Chain Amino Acids
The main constituents of these supplements also known as BCAAs are three individual amino acids called valine, leucine and isoleucine.
They are most commonly found animal based protein like eggs, dairy, fish and poultry. Some people, however, feel the need to supplement the BCAAs they get from these foods. They are thought to reduce muscular deterioration.
Casein Protein Powder
This protein is a milk product and is considered slightly less effective than whey. It is less preferred due to its slow digestion speed, but some people consider this an advantage because it prevents catabolism during sleep.
It is also considerably cheaper than whey protein. Casein will make you feel less full, and it increases protein synthesis in muscles. It is thought to work better when used together with whey protein.
Conclusion
There are many products in the market that are ideal for boosting muscle growth. When choosing one for your personal use, put into consideration your actual needs and the muscle mass you hope to achieve.
Some products have been used for a long time, and some are still being tested out to see their effectiveness.
While a good routine in the gym and proper diet, combined with the supplements, are likely to give you the results you hope for, bear in mind that there are other factors that will determine the rate at which your muscles develop and grow.
Supplements are not guaranteed to give you the body you desire when consumed on their own, but they will help offer your body that extra boost in the right direction.
Before settling on a particular product, do a comprehensive research and speak to a certified dietician or nutritionist.
Ensure that the product is safe for you, and that you are not likely to develop any allergies from its consumption. Remember also that a food supplement is meant to add to your daily diet, and not to replace it.