BonesToBeast.com is a website dedicated to skinny guys wanting to get big.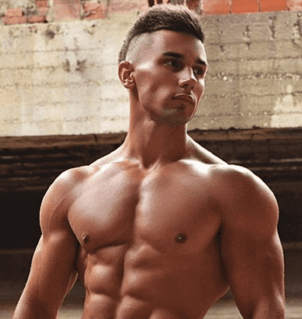 We understand how frustrating it can be for a skinny guy who wants to bulk up – we've been there before and know what it takes to maximize your gains.
The idea behind gaining weight as a skinny guy should be to be smart. This is a problem for many skinny guys who are having a problem gaining weight.
They try to push their limits and to work too hard. Sure, hard work pays off – but you need to do more than just hit the gym and lift heavy weights.
BonesToBeast.com was established to help equip you with the knowledge, the skills, and the tips that you will need to gain as a skinny guy.
By browsing our website, you will find valuable information about the most important topics related to gaining weight.
Our range of articles and posts focuses on gaining weight in the form of muscle mass – this is important and completely different from just focusing on increasing your body weight.
When you gain weight, you can either increase your weight by adding fat or muscle to your body.
An increase in fat means you will be increasing the size of your belly. You will also experience several adverse effects related to your general health.
Belly fat has been associated with higher chances of heart attacks and stroke.
You also put yourself a risk of becoming obese – and obesity further increases your risk of many chronic diseases that may possibly reduce your lifespan.
By switching your focus to lean muscle mass instead, you gain the advantage of looking great once that weight starts packing on – plus, you gain several potential health benefits too.
If you are looking to gain weight as a skinny guy, then be sure to take a closer look at all sections of our blog. Take into account the fact that gaining weight in the form of muscle mass is not a strategy that involves just one technique.
Instead, you will need a solid plan – which should depend on multiple strategies that work together to help you reach the goals that you are striving toward.
You will find a number of posts related to exercises for skinny guys.
These articles give you an overview of what physical activities you need to depend on if you are looking to increase your muscle mass.
We also look at the nutritional part of weight gain for skinny guys.
We will tell you what foods to eat and which foods you need to avoid.
You will also discover some of the best supplements that need to become part of your diet and lifestyle – these supplements help you reach your calorie surplus and ultimately make it possible to gain weight.