What are the best supplements for muscle soreness is the question you ask in the morning when you wake up with soreness and intense discomfort after an amazing workout in the gym the day before. It can be an incredibly painful experience, and the smallest movement could cause you fresh agony.
You find yourself dreading that stairwell in the office, a sneeze or a cough or even bending to pick something that you just dropped. Movement becomes a punishment. This is a normal phenomenon that can happen even to the most seasoned athletes.
Also known as lactic acidosis, muscle soreness comes as a result of anaerobic respiration in the muscles. This means that glucose is broken down in the absence of oxygen, causing a build-up of lactic acid in the muscles. It mainly happens when the body demands sudden bursts of energy but the muscles are unable to avail it when needed.
Factors That Can Cause Muscle Soreness
Doing a workout routine for the very first time
If you stay lengthy periods of time without doing strenuous physical activity, your muscles get used to being almost perpetually relaxed since you do not demand much of them. Sudden change in physical activity will cause them to experience his soreness due to a sudden increased demand for energy.
Introducing a new workout activity to your regular routine
It is important to always have in your mind that your body remembers. When you pick a workout routine and stick to it for a certain period of time, your muscles become accustomed and you may end up not feeling the initial strain you would get from the same workout.
When you introduce a new activity, your body becomes aware that the usual movements have been altered since the muscles go against the usual grain. This will cause your muscles to go sore.
Intensifying a routine you are used to
As has been stated above, your muscles remember everything you require from them during a specific routine, right from the direction in which they are stretched to the amount of energy demanded from them.
If you choose to use more energy, or exert more force or even add the number of times a routine is repeated, your body will develop soreness because more is being demanded from it than it is used to.
 Continuous repetition of a routine without sufficient breaks
If you do a workout routine without allowing your body to rest, you will develop muscle sores.
In the event that you end up with this kind of pain, do no worry. It will let up in 24 to 48 hours depending on the severity of the soreness.
There are several supplements that you can take, such as BCAAs that will go a long way in helping you recover from muscle soreness fast.
Muscle Soreness? The Best Supplements for Remedy
One of the fields taken for granted is that of science, especially in the role it plays in the development of suitable products to boost and maintain performance in the sporting world.
These muscle soreness supplements will see to it that you recover your muscles' integrity and structure.
1. Probiotics
These are foods that supply the digestive tract with healthy microorganisms necessary for digestive and absorptive functions. The microorganisms also help in waste elimination and optimal functioning of the body's immune system.
If your gut does not work as well as it should, then that means that your body's ability to recover is compromised, making your muscles take longer than necessary to repair which causes inflammation. Here is an example of a good probiotics supplement.
Probiotics 6o Billion CFU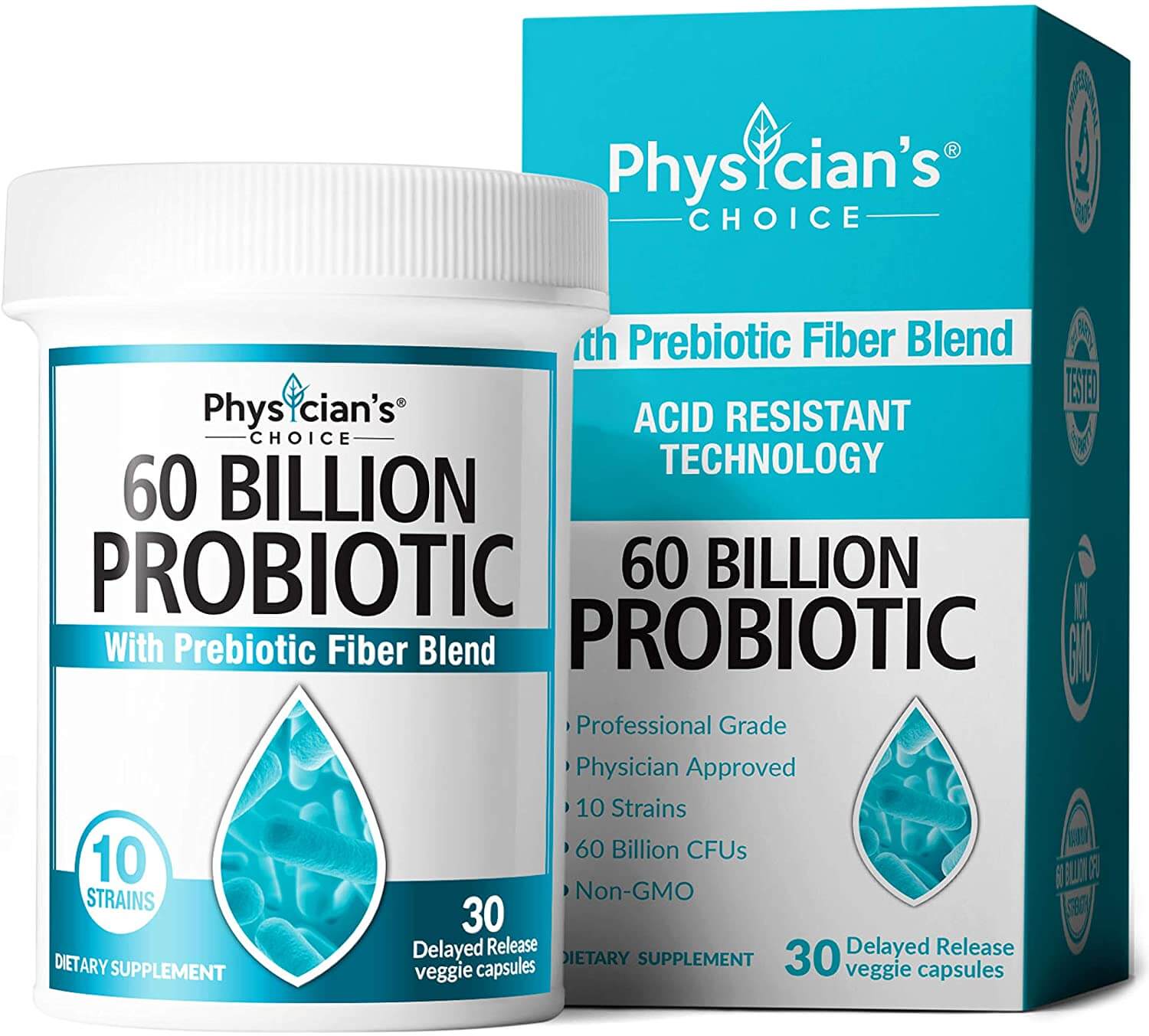 This product is made of clinically researched probiotics and prebiotics that are organic. The product is doctor-approved and boasts a large concentration of CFU (up to 60 billion per serving).
It is made with 10 different probiotic strains and does not have allergens such as soy, shellfish, peanuts, milk, eggs, wheat or gluten.
It is also free of all preservatives. It is good for relieving gut issues that range from excess gas, leaking gut, bloating, and constipation and also help in weight loss and immune boosting.
Pros
Helps in maintaining general gut health
Boosts immunity
It can be consumed by all people since it does not contain allergens
Cons
It is an expensive product
2. Omega-3 Fatty Acids
The perks that come with consuming omega 3 as a food supplement regularly are quite many. It has important anti-inflammatory properties and help in proper bone formation. It also helps in hormone synthesis and has also been known to facilitate repair of torn and worn out muscles.
It also helps in maintenance of good respiratory health which is an important aspect of intense physical activity. A good source of omega 3 fatty acids is Nordic Naturals Ultimate Omega Softgels.
 Nordic Naturals Ultimate Omega Softgels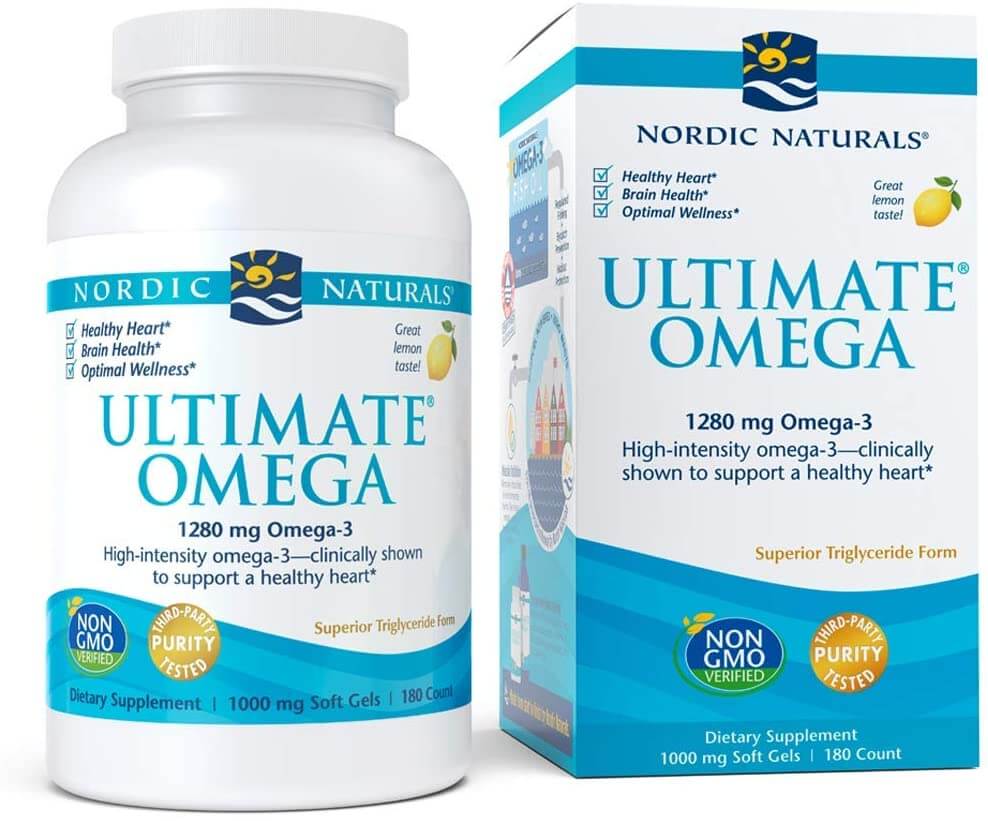 This product is made from natural omega 3 and it helps in the maintenance of general body wellness. It ensures the health of your eyes, respiratory system, heart, joints, brain and balancing moods.
The oil also helps in regulating blood sugar levels, lipid levels and also helps the body to respond quickly to damage and repair fast.
The Nordic Naturals Ultimate Omega Softgels come in the most natural form, as obtained from the fish, which your body finds easiest to absorb.
Pros
It helps in maintenance of general body wellness, especially in the eyes, brain, heart, joints and respiratory system.
It aids in fast muscle recovery and repair of torn muscles and degraded tissue.
It comes in the most natural form which the body finds easy to absorb
Cons
This brand is more expensive than other competing brands
3. Proteins
The importance of protein in muscle growth and integrity cannot be overemphasised. When proteins are consumed, they are broken down in the stomach into fatty acids which act as the building blocks for muscles.
Proteins also are used for muscle repair and regeneration, and maintaining proper muscular structure and integrity. Proteins are found abundantly in animal and plant sources such as fish, dairy, poultry, pulses, cereals and grains.
You can also choose to supplement you protein intake with a protein powder that has a high protein concentration. Here is an example.
Dymatize ISO100 Hydrolyzed Protein Powder
This product is made from a combination of gourmet chocolate protein powder and hydrolysed whey protein isolate. Each scoop will give you a total of 25 grams protein, 5.5 grams of branch-chain amino acids and 2.7 grams leucine which is also an important amino acid.
Each serving of the protein powder does not contain more than 1 gram of sugar and fat. It is also gluten free, with a small concentration of lactose (0.5 grams per serving).
Pros
High protein content per serving
Contains BCAAs
Has leucine added to it
Has no artificial additives
Cons
Contains allergens such as lactose
It cannot be consumed by vegans
There are other food supplements that help your body reach optimal functioning when they are coupled with a good diet.
Some of them include Branched-Chain Amino Acids (BCAAs), CoQ10 which is an important antioxidant, glutamine which is an amino acid and curcumin, an anti-inflammatory compound found in turmeric that reduces pain and inflammation.
Aside from the above mentioned products, maintaining a balanced diet will help your muscles become strong and give them the ability to recover fast in case you experience soreness.
Final Verdict/Conclusion
Much as muscle soreness is a painful experience which slows you down for some time, it is comforting to know that it is a natural phenomenon that can be experienced by anyone.
It does not particularly point to a problem in the functioning of your body, though extreme cases could be an indication of an underlying issue. Muscle soreness is brought about by a sudden change in physical activity that stretches your body beyond the normal limits.
Supplementing your daily diet with various components help in boosting the general physiology of your body and alters the way it responds to trauma experienced during physical exercise.
You can get rid of muscle soreness by doing light exercises such as stretches, taking a walk or doing a light jog. This will enable your body to break down the lactic acid accumulated in your muscles.
When going for a food supplement, it is important that you understand the physiological state of your body and what you need to add to your current diet so that you do not overbear the system with one particular nutrient.
You can speak to a certified dietician or nutritionist for good guidance. Also, choose a supplement that does not have foods you might be allergic to.